AlphaTheta Corporation has a announced a host of new models in the DM Series of desktop monitor systems from its Pioneer DJ brand. The DM-50D-BT units add Bluetooth® functionality to the popular DM-50D speakers which were released in late 2021, while the new 4-inch DM-40D-BT and DM-40D come with or without Bluetooth® respectively and offer an upgrade to the compact DM-40 models which have served DJs and producers well for several years. All models are available in black or white and are sold in pairs.
Whichever DM Series monitor system you choose, you'll find the speakers produce powerful, high-quality sound. They're easy to set up, tune, and use – making them ideal for a variety of purposes. Whether you want to play DJ sets or make your own music at home, or regularly switch between the two, these speakers offer the perfect sound.
Want to make some tracks to drop into your next DJ set? Simply flick the switch on the speaker to change from DJ mode to Production mode and the DSP settings will automatically adjust to create the best sound for each application.
You can easily connect your DJ setup or home studio to the RCA and mini jack input terminals on the DM Series speakers. The DM-50D-BT and DM-50D also have a TRS input, and the Bluetooth® models enable you to wirelessly connect mobile devices for cable-free high-quality music playback. Even better, the volume knob and headphones socket are on the front panel for quick connection and level control. And, with the choice of black or white models, you can pick the color that best suits the setting in your home.
Advanced design for higher quality sound
Each DM series speakers produces pure, balanced bass sound, thanks to a new Class D amplifier with 96 kHz sampling DSP. Another advancement from the DM-40 model comes in the updated design of the DECO convex diffusers which help deliver crystal-clear high frequencies in every direction, so you can enjoy a wide sweet spot and 3D stereo sound wherever you are in the room. When you need to turn up the volume, the new 5-inch woofer creates extra power and it's perfectly aligned with the tweeter so you'll hear all sound frequencies clearly. The grooves on the ducts reduce air friction so that bass is tight and punchy, even if you position the speakers against a wall. Plus, the curved front edges provide maximum rigidity and minimum resonance for clean audio at any volume level.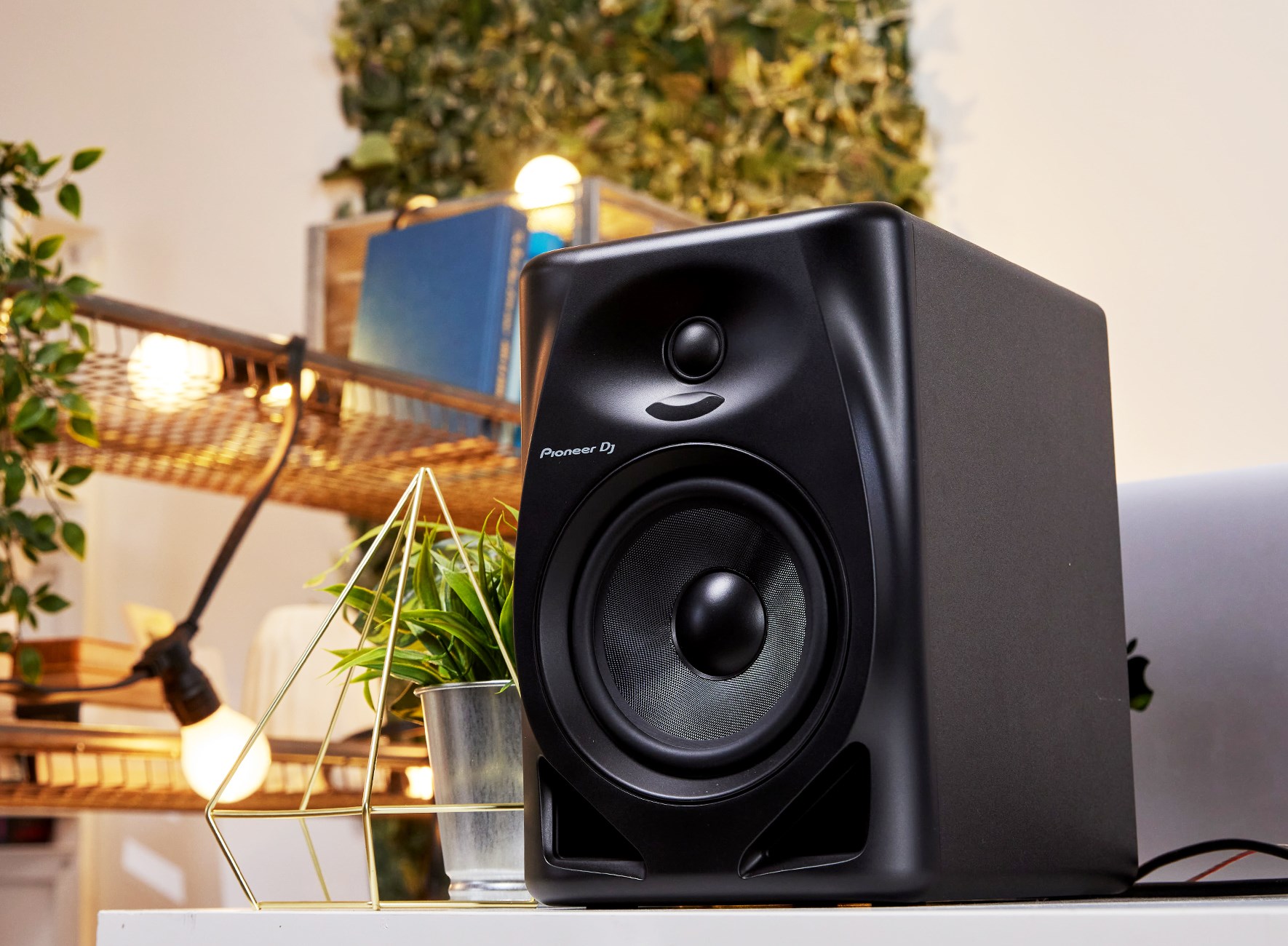 2-way sound mode optimized for DJing and music production
There's no need to decide whether you want a set of monitors that are best for DJing or making music, because the DM-50D speakers are perfect for both. Just flip the switch to choose either DJ mode or Production mode and the DSP settings will be optimized for the task, leaving you free to concentrate on your mix.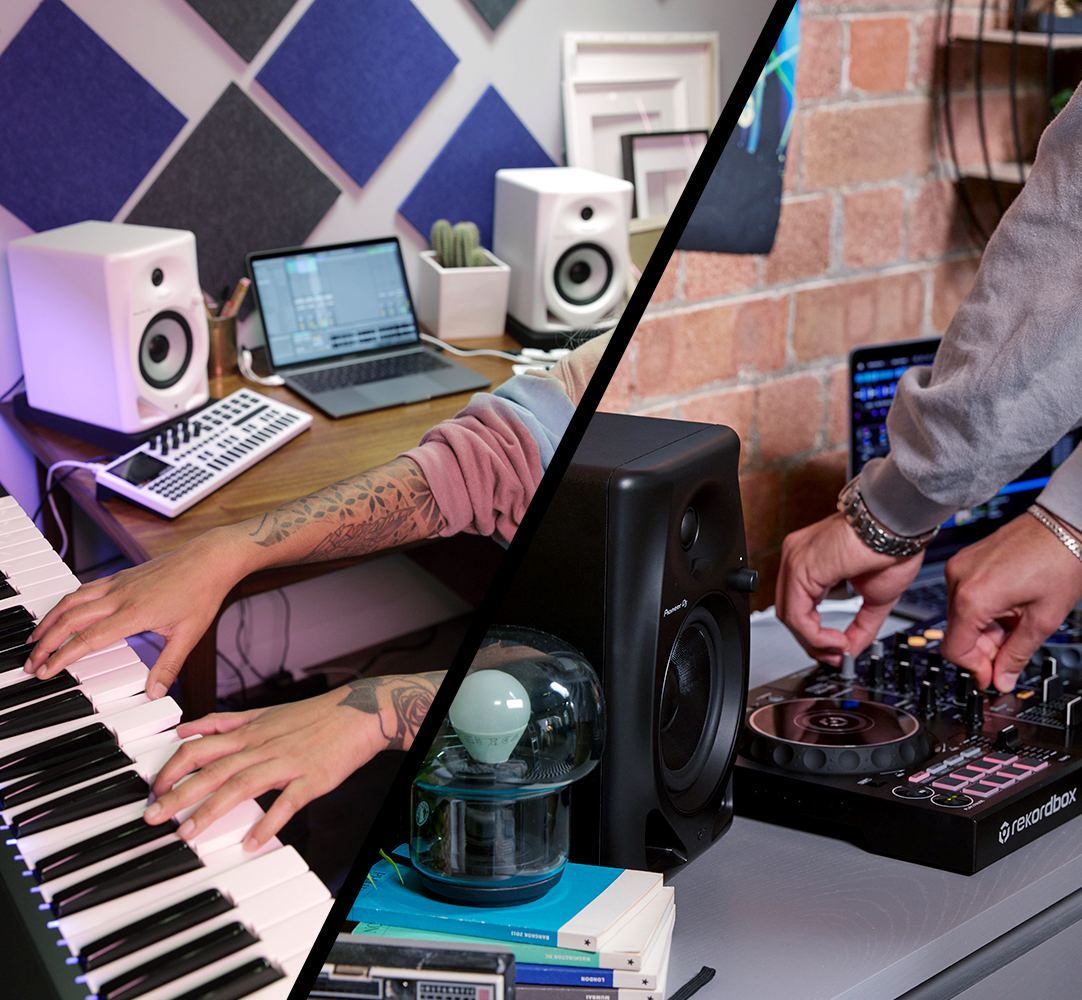 Easy to use with different DJ or production equipment
With RCA, mini jack, and the newly added TRS input terminals, you can connect different kinds of gear such as DJ controllers and mixers, or the laptop or soundcard you use for producing your own music. Connecting and disconnecting your headphones is simple via the socket on the front panel of the DM-50D. There's no need to reach around the back of the speakers to adjust the volume either, as the level knob is also right in front of you.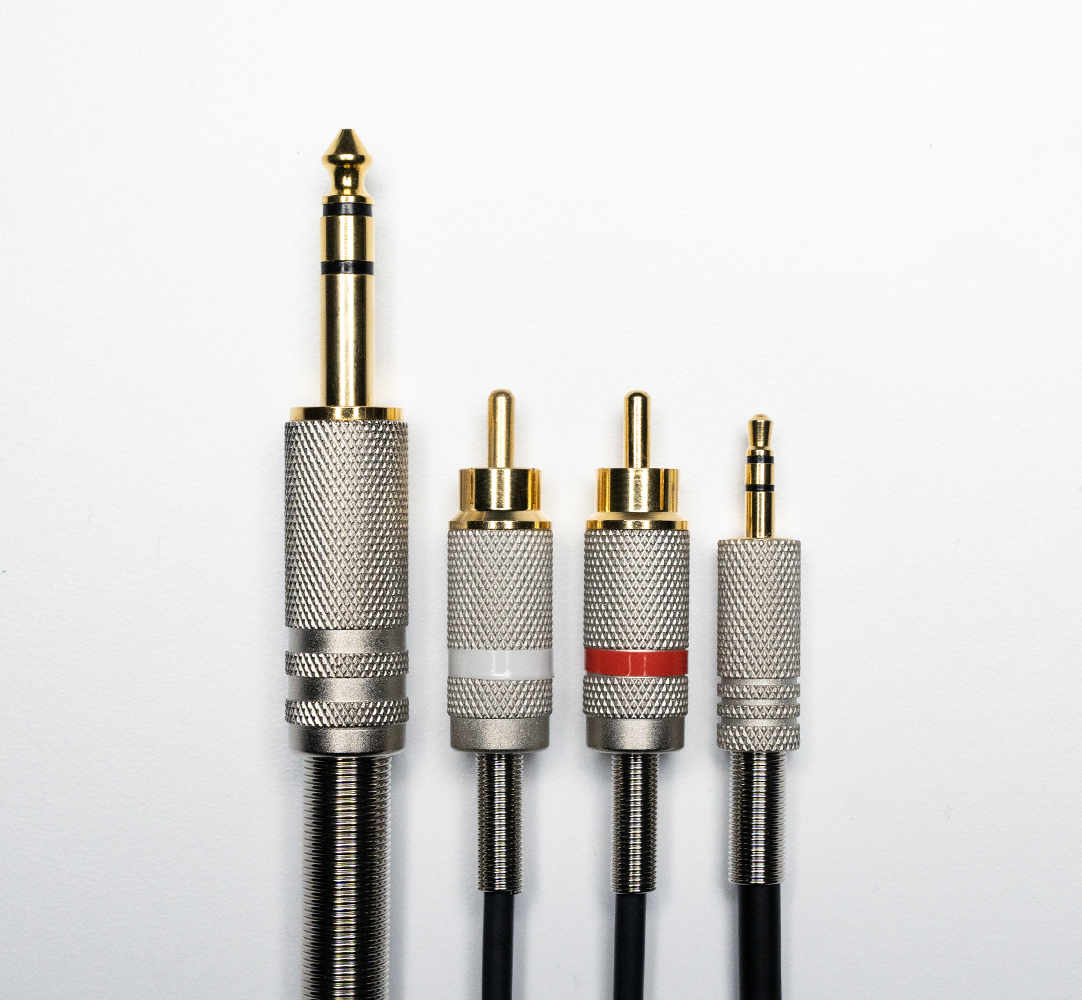 Bluetooth® connectivity
The Bluetooth® technology included in the DM-50D-BT and DM-40D-BT models enables you to easily pair your smartphone, mobile device, or PC / Mac and play high-quality tracks wirelessly.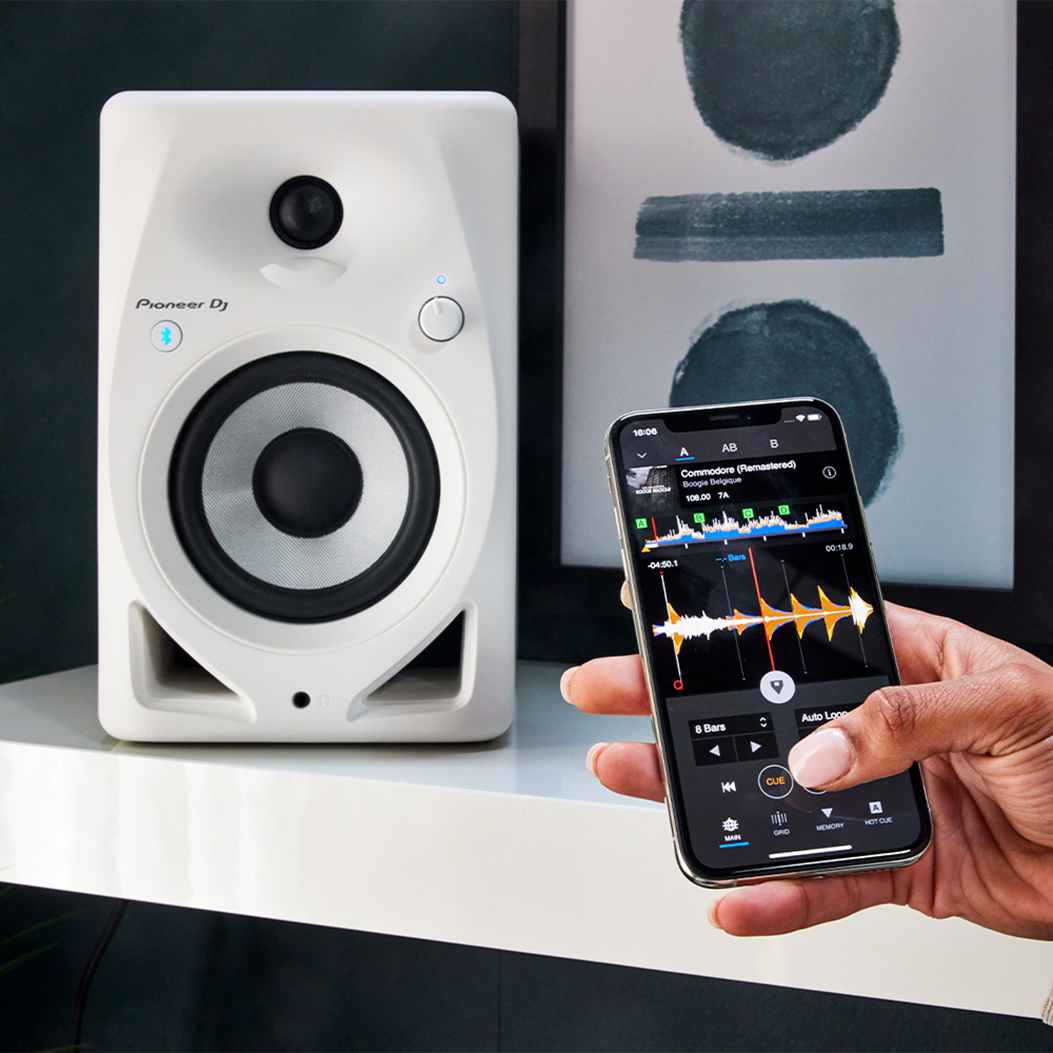 Smart design, available in 2 colors
Bring a slick, professional look to your setup by choosing from 2 different colors. The finish of the black DM-50D matches perfectly with classic DJ gear while the white DM-50D-W might better complement the interior design of your home.
DM Speaker specifications
Please see the following links for spec information of each DM series product.