AlphaTheta Corporation has today announced the release of the DDJ-FLX4 from its Pioneer DJ brand. This 2-channel controller for multiple DJ applications has a professional feel and a simple, user-friendly design that's perfect for beginners who want to learn how to DJ.
The DDJ-FLX4 is an affordable unit that inherits key traits from the professional layout of the DDJ-400 – a standard for entry-level controllers, but its user-friendly design makes learning to DJ easier. There's a choice of DJ software to mix music with, including free use of Performance mode in rekordbox for Mac/Windows. And when the major update to rekordbox for iOS/Android comes out in early 2023, you'll be able to use the DDJ-FLX4 with your iPhone, Android smartphone, iPad, or Android tablet. Serato DJ Lite is also free to use with the controller, and you can upgrade to Serato DJ Pro if you buy a license or take out a subscription. All these software options give you the choice to play music files stored on your device, as well as tracks from TIDAL, Beatport Streaming, Beatsource Streaming, and SoundCloud Go+ (paid subscriptions may be required).
You'll find it easy to start DJing when you get your hands on the DDJ-FLX4, even if you're a complete beginner. The design is clean and user-friendly so you can find your way around the controls, and you'll find plenty of tutorials in rekordbox to guide you through the basics.
There are two brand-new features that make it easy to create professional sounding mixes too: Smart Fader for effortless transitions between two tracks, and Smart CFX, which applies combinations of effects to the music with the turn of a single knob.
When you're ready to share your performances with friends and followers, the DDJ-FLX4 is the perfect piece of kit. Its USB audio output of the sound from the microphone means you don't need external equipment such as a mixer or soundcard to add your voice to your mix. Instead, the sound from the microphone is output from the controller along with the music, so you can easily share your set via a stream from a single computer.
Talking about the release of the DDJ-FLX4, Yoshinori Kataoka, President and CEO of AlphaTheta Corporation said, "DJing is a truly unique artform; its ability to evoke strong emotions and create deep connections between music and people is incredibly powerful. We're developing products that make it easy for people with no experience to start DJing by utilizing the technology, high-quality manufacturing, and knowledge we've cultivated over the years. I hope the DDJ-FLX4 can help people take their first steps in learning the art of mixing and to start their DJ journey."
To use the DDJ-FLX4 with rekordbox for free, click here to install the Mac/Windows version of the software.
To use the controller with Serato DJ Lite for free, or to buy a license or take out a subscription for Serato DJ Pro, click here
rekordbox and Serato compatibility
You can use the DJ software rekordbox or Serato DJ Lite for free by connecting your Mac/Windows to the DDJ-FLX4 to complete your DJ setup. And if you want to upgrade to Serato DJ Pro, you can buy a license or subscription for the premium version of the software.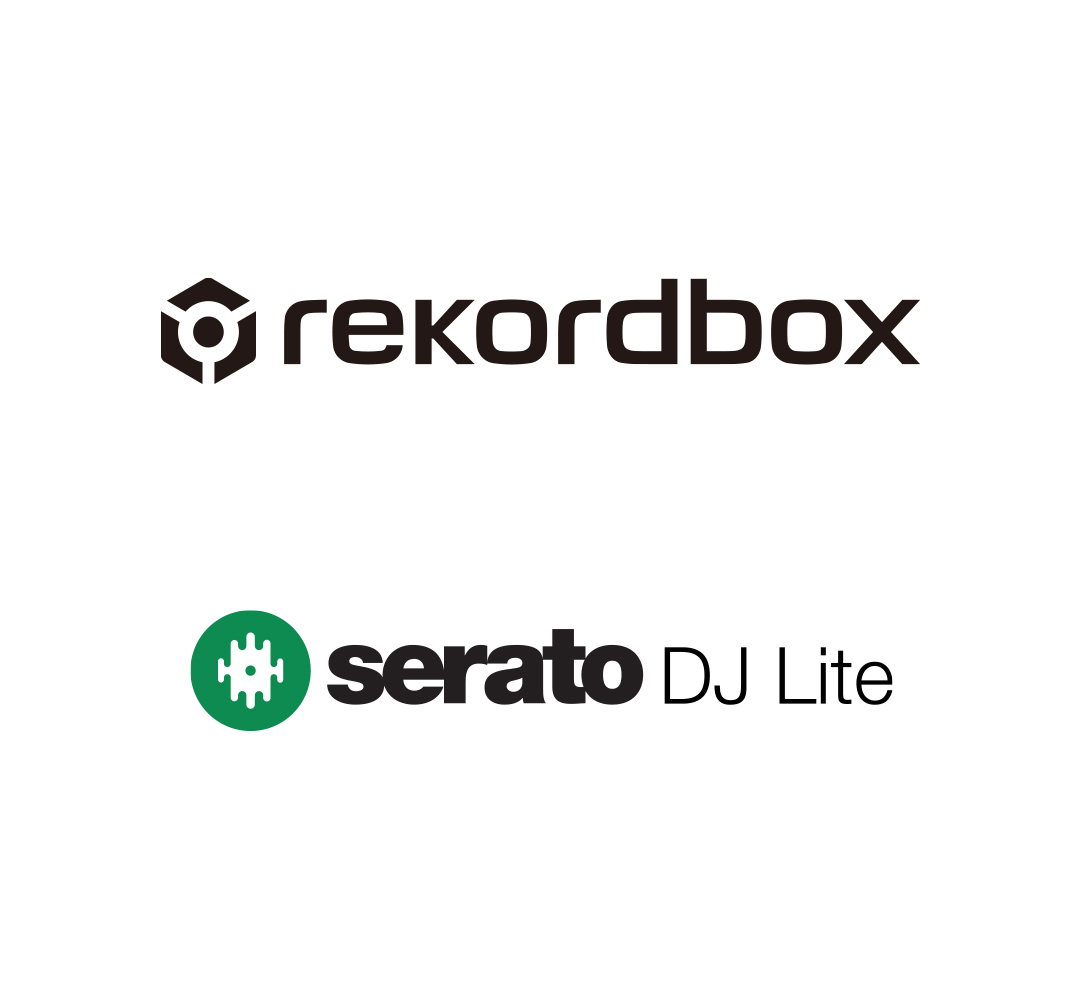 Multi-device support
Whether you want to connect to a PC, Mac, iPhone, iPad, or an Android phone or tablet, the DDJ-FLX4 is versatile in its design. Even better, if you use the controller with rekordbox for iOS/Android when the update becomes available in early 2023, you 'll be able to connect to your device via Bluetooth® or USB cable. So, there's nothing to hold you back from giving DJing a try.
(Please make sure to connect mobile batteries / USB Type-C adapters that are more than 9V 3A.)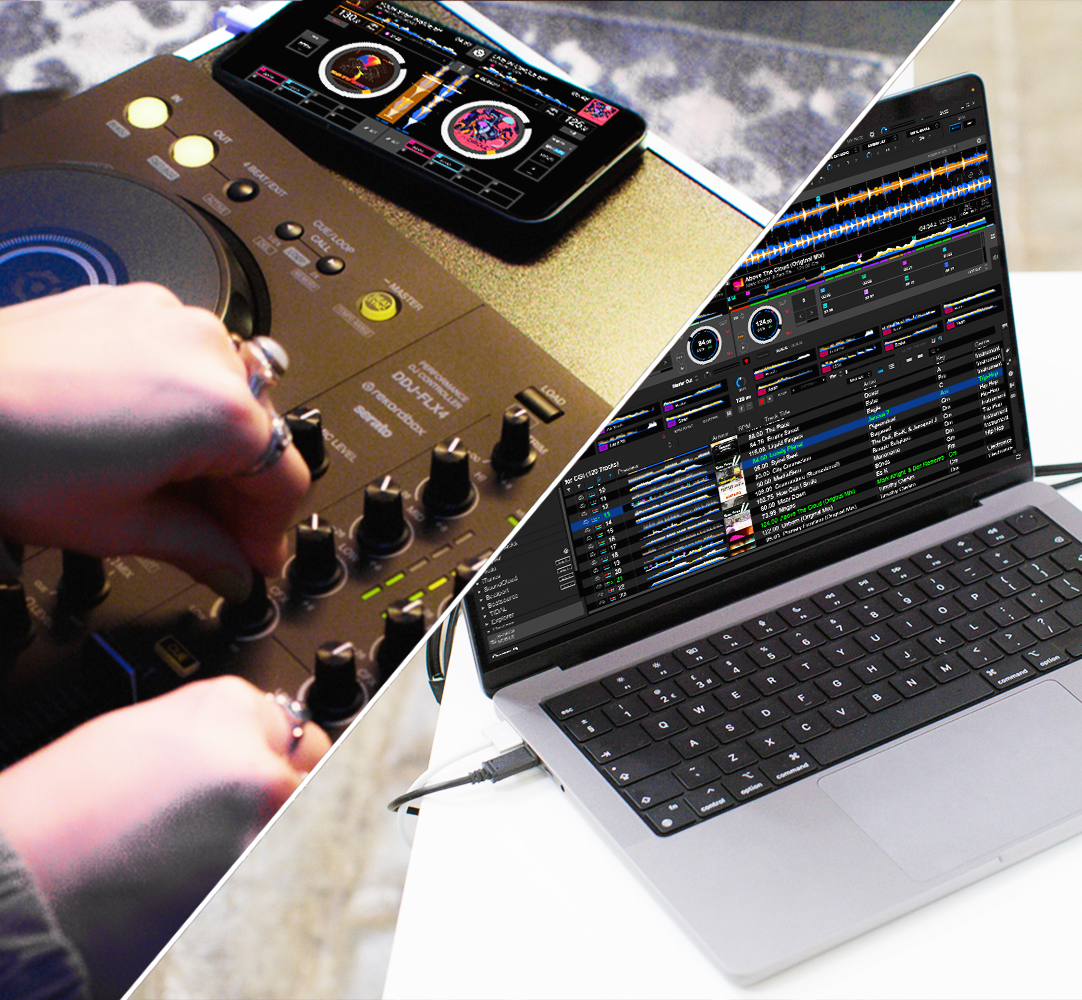 User- friendly portable design and professional layout
The layout of the controls on the DDJ-FLX4 makes it easy to learn to DJ and is inherited from professional Pioneer DJ products. Everything is simple to use and neatly arranged, which also makes the controller compact enough to take anywhere you want to practice or perform.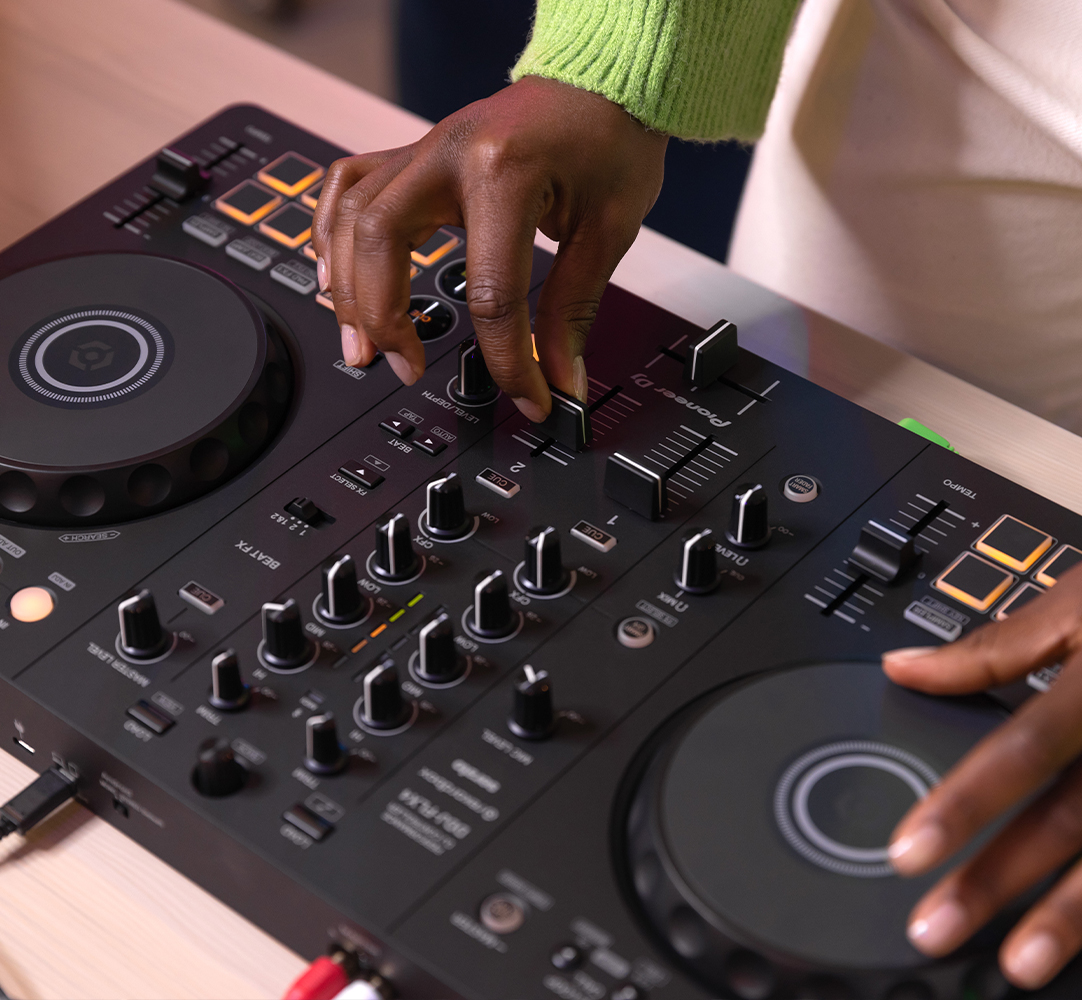 Brand-new Smart Mixing features
Don't know how to mix? Don't worry, you can get started right away with the Smart Fader feature, which automatically adjusts the volume, bass volume, and BPM of the music so you can smoothly transition from one track to the next by simply moving the channel faders or crossfader. Plus, with Smart CFX, you can simply turn a knob to apply a combination of effects that will add drama to the sound.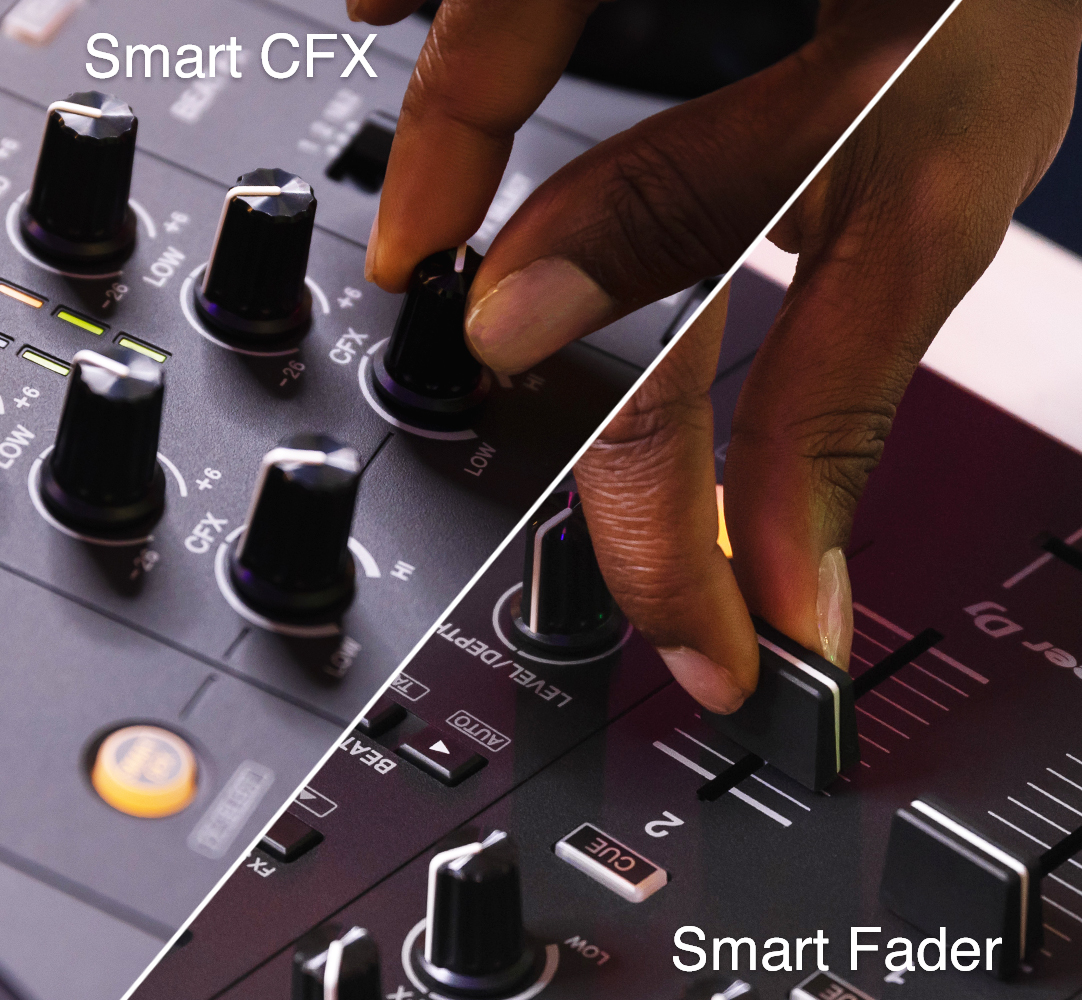 Seamless integration with selected streaming services
rekordbox is compatible with a choice of streaming services. So, you can choose from millions of tracks available on the TIDAL, Beatport Streaming, Beatsource Streaming, and SoundCloud Go+ platforms (subscriptions required) and mix them together on the DDJ-FLX4. You can also use all the effects and performance features to spice up your favorite songs and create your own sound.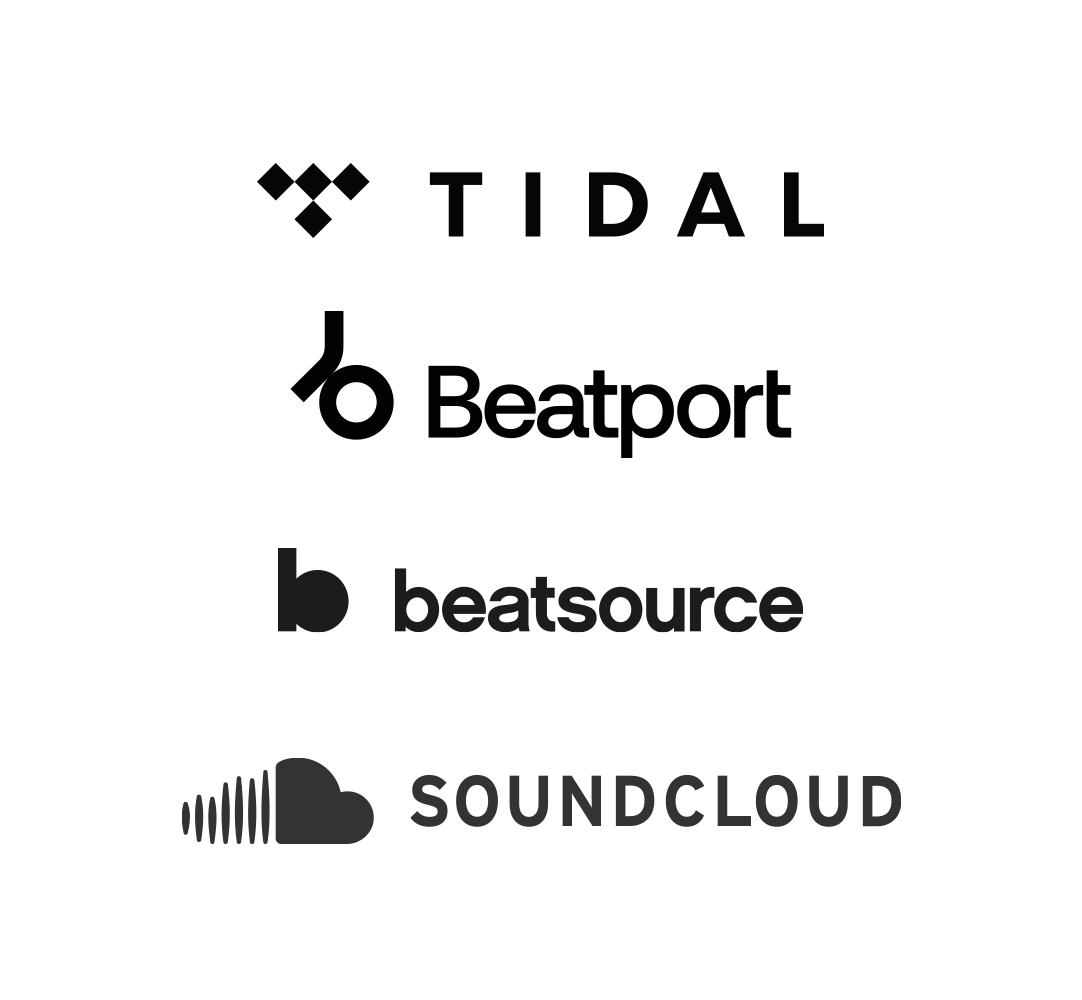 USB audio output for microphone sound
The DDJ-FLX4 makes it simple if you're keen to MC or sing over the top of your sets because it mixes the audio for you. So, you can connect the controller to a single device and hear the sound of your mix together with the sound from the microphone as long as you don't have a Bluetooth® device connected. This also makes the DDJ-FLX4 an ideal choice if you'd like to live-stream your sets because you can do it all from one device.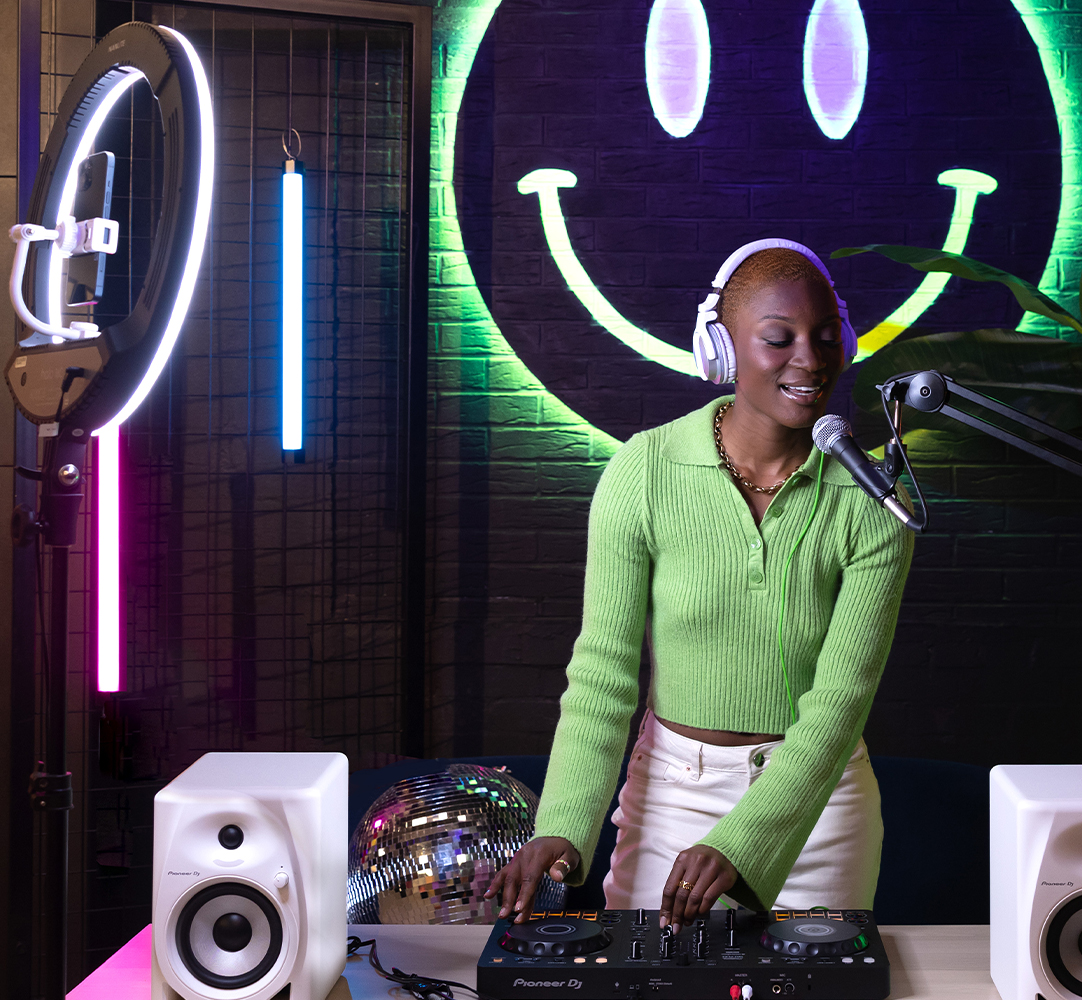 Other features
USB bus powered
Performance Pads
Class compliant (no drivers needed)
DDJ-FLX4 specifications
Software
rekordbox for Mac/Windows, rekordbox for iOS/Android (coming early next year),
Serato DJ Lite, Serato DJ Pro(License/subscription

not included

)

Frequency Response
20 Hz - 20 kHz
S/N Ratio
103 dB (USB)
Total Harmonic Distortion
0.005% (USB)
Inputs
MIC x 1 (1/4" TS jack)
Outputs
MASTER x 1 (RCA x 1)
HEADPHONES x 1 (3.5-mm stereo mini jack)
USB
USB Type-C x 2
Bluetooth®
Wireless system
Bluetooth Low Energy
Bluetooth®
Maximum transmission distance
Approximately 10 m in unobstructed circumstances
Bluetooth®
Frequency band
2.4 GHz
Bluetooth®
Modulation method
FH-SS (Frequency hopping spread spectrum)
Power Supply
DC 9 V, 3 A (USB power adapter)
DC 5 V, 500 mA (USB bus power)
Tolerable operating temperature
+5°C to + 35°C (41 °F to +95°F)
Tolerable operating humidity
5% to 85% (no condensation)
Sampling rate
44.1 kHz / 48 kHz
A/D, D/A converter
16 bits / 24 bits
Input impedance
MASTER 1 kΩ or less, Headphones 10 Ω or less
Rated output level / Load impedance
MASTER 2.1 Vms / 10kΩ
Maximum Dimensions
482 x 272.8 x 59.2 mm / 18.98" x 10.74" x 2.33" (Width x Depth x Height)
Weight
2.1 kg / 4.6 lbs.
Accessories

Quick Start Guide
Precautions for use
Serato flyer
USB Type-C cable
Warranty (selected regions only)
Visit the official Serato DJ Pro/Lite website for the software's specifications.
Visit the official rekordbox website for the software's specifications.