DJ headphones come in different shapes and sizes, with varying levels of sound reproduction, impedance, comfort, flexibility, and more, so it's hard to know which pair will be right for your needs. To help you decide, we've put together a cheat sheet of our over-ear and on-ear DJ, studio, and music monitoring headphones. Whether you want them for DJing, producing music, or for enjoying your beats with the sound quality they deserve, this list will simplify your search for the right listening device.
Everyday music monitoring and DJing at home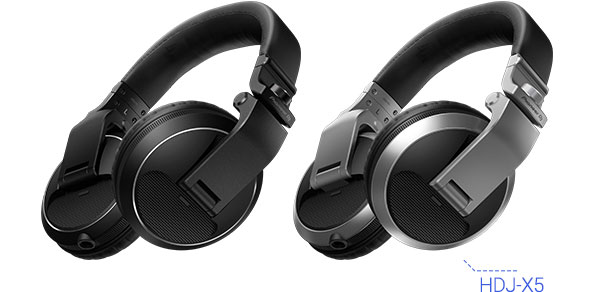 Need headphones to help you kick off your DJ career? Or would you like to hear your playlists with crisp, clear sound? We have a few models made for the job. The headphones in our HDJ range are durable and portable, providing high-quality sound. The most budget-friendly over-ear version is the HDJ-X5 which is equipped with 40 mm drivers, delivers a frequency range from 5 Hz-30 kHz, and has a flexible headband and 90-degree swivel so you can adjust them to suit your preferred fit. Plus, they're lightweight and foldable for easy transport, allowing you to monitor at home, in the booth, or on the go.
Wireless headphones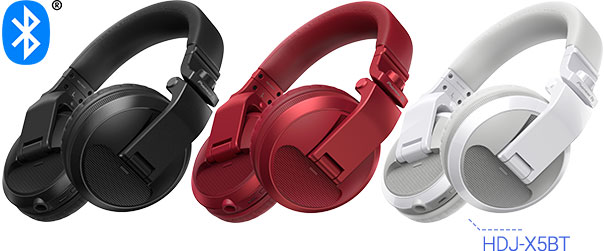 Sometimes you just don't want to have to worry about cables, and you won't need to with the HDJ-X5BT over-ear DJ headphones which feature Bluetooth® wireless technology. Lightweight, durable, and available in 3 colours to match your gear, they'll help you monitor your music from the street to the booth. "A cool feature is that the wireless connection is turned off as soon as you attach the cable," Kane Michael said of the HDJ-X5BT in Magnetic Magazine's article, Best Of 2018: Studio Gear Guide + Artist Picks.
Light, comfortable on-ear headphones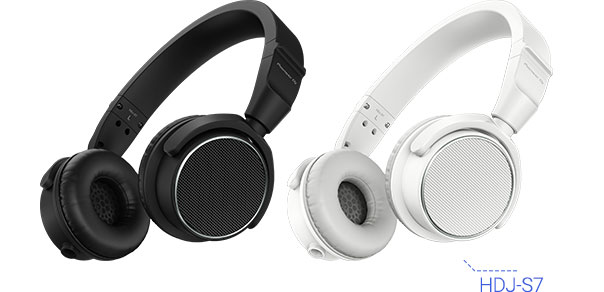 If you prefer the comfort of on-ear headphones and don't want to miss out on the high frequency response of our flagship HDJ-X10, the HDJ-S7 professional DJ headphones are for you. The smaller cans mean they're even lighter than our over-ear DJ headphones, with DJ Joey Santos explaining in Digital DJ Tips' review of the HDJ-S7, "You kind of forget they're there after a while – kind of like how a bird perches on a tree branch, that's probably the closest analogy I can think of in terms of how delicate these feel on my head." Plus, the flexible headband, 45-degree swivel and rubber grip on the cans mean you can wear them comfortably however you prefer.
Professional DJ essentials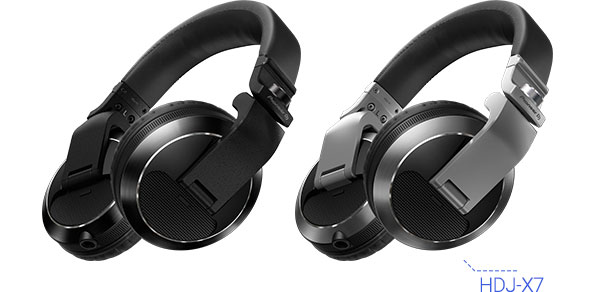 Including a straight cable and the same 50 mm driver units and 5 Hz-30 kHz frequency range as their popular predecessor the HDJ-2000MK2, our HDJ-X7 delivers the high-quality sound and functionality required for professional DJ performances. Durable and comfortable, the HDJ-X7 will have you covered in the booth and on the road.
Top-of-the-line professional DJ headphones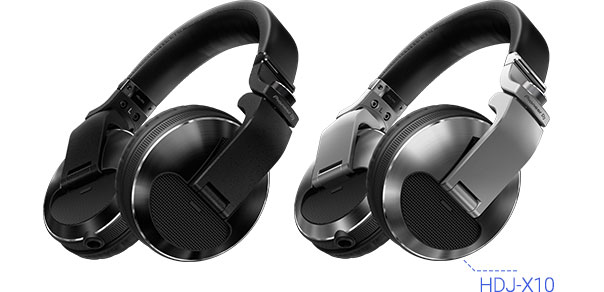 Now for our flagship model, the HDJ-X10 over-ear DJ headphones. Producing high-resolution sound ranging from 5 Hz to 40 kHz and featuring 50 mm drivers, you'll enjoy clear left and right channel separation as you pick up rich, hearty bass tones and pristine high notes across the frequencies. They're sweat resistant, flexible and durable enough to see you through performances at clubs, festivals and everywhere in between. After a one-off look? For a limited time, you can pick up the premium, carbon-fibre version, the HDJ-X10C.
Headphones for music production

Our HRM studio reference headphones are different from DJ headphones in a number of ways. They'll deliver a flatter frequency response to help you make more accurate music production decisions. The studio isn't sweaty like the booth, so our studio monitor headphone cushions are made of super-soft fabrics. The fully-enclosed cups filter out ambient noise, allowing you to fine-tune your creations with ease. Plus, the HRM-7 and HRM-6 feature high impedance so you can be sure they'll handle anything your music production process throws at them without overloading. If you're in need of headphones that will also work with smaller set-ups, like that of your home studio, check out our HRM-5 model.
Want more? Discover product specifications, see videos and images, and find out where you can buy a pair below.
Explore headphones