AlphaTheta Corporation has today announced the release of the limited-edition DDJ-1000-OW from its Pioneer DJ brand. This exclusive DJ controller made in collaboration with Off-White™ will be available in limited quantities globally.
As the founder of Off-White™ and one of the most important artistic directors in the fashion scene, Virgil Abloh had a deep desire to create DJ equipment that explores the unity and harmony of music with Pioneer DJ. Based on the concept of "SOUND ENGINEERING," Pioneer DJ and Off-White™ completed "DDJ-1000-OW" through a determined artistic process.
The DDJ-1000-OW is a special model with a unique collaborative design. The fluorescent orange and matte white asymmetrical colors and tagline printing bring a unique look to the DDJ-1000 DJ controller, which offers both high performance and portability. The controller inherits the layout of the CDJ-2000NXS2 and DJM-900NXS2 setup, which is widely regarded by professional DJs as the club standard for DJ gear.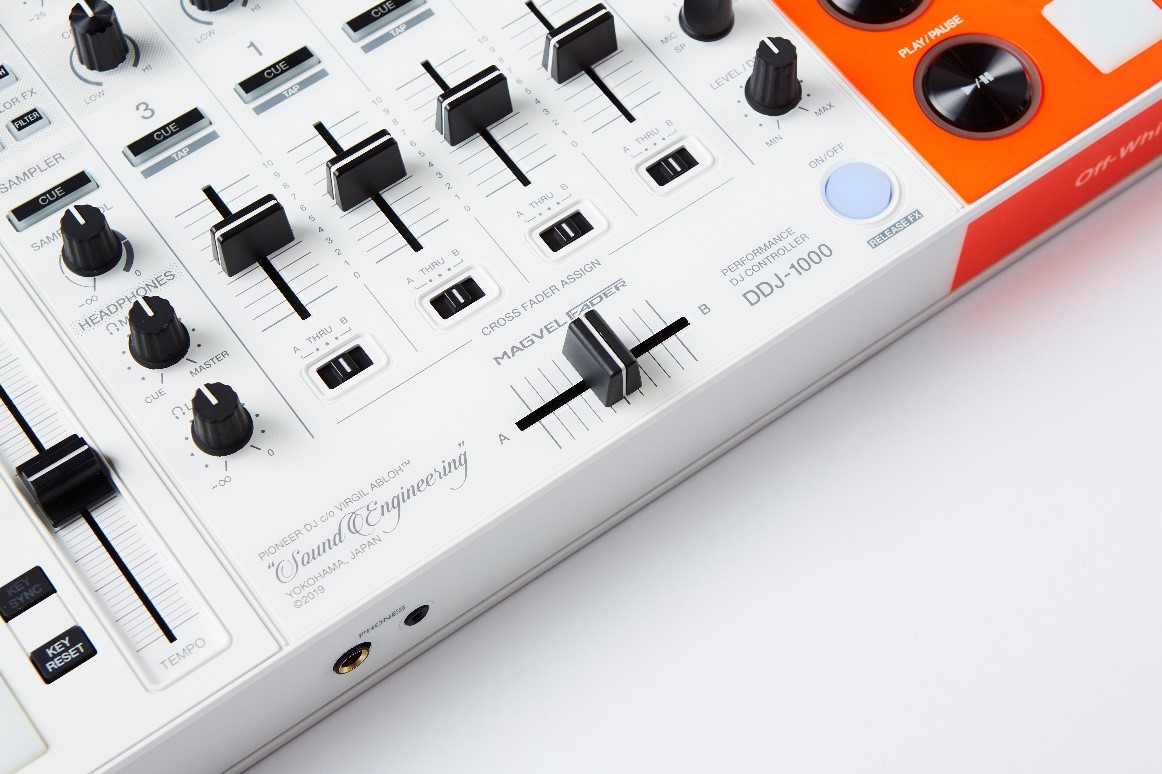 In line with the release of the DDJ-1000-OW, Off-White™ plans to launch a "SOUND ENGINEERING" capsule collection of clothing, also in collaboration with Pioneer DJ.
"As with the skeleton CDJ and DJM I designed with Pioneer DJ, I wanted to take this opportunity to bring together technology and human interaction," says Virgil Abloh. "And this time we took it one step further with "SOUND ENGINEERING" bringing together this medium that unites so many of us with a fashion element. Both music and fashion, in my opinion, are these intense forces that have the unique power to bring people together while letting you make your own statement all at the same time."
Yoshinori Kataoka, president and CEO of AlphaTheta Corporation said, "DJing is a truly unique artform; its ability to evoke strong emotions and create deep connections between music and people is incredibly powerful. Virgil's capacity to connect a myriad of artforms is a fearless display of unlimited creative potential. We hope that this collaboration inspires creativity amongst our community."
Under our mission, "One Through Music", we'll contribute to the creation of richer musical experiences and enhance the creative potential of music to help enable a world filled with joy.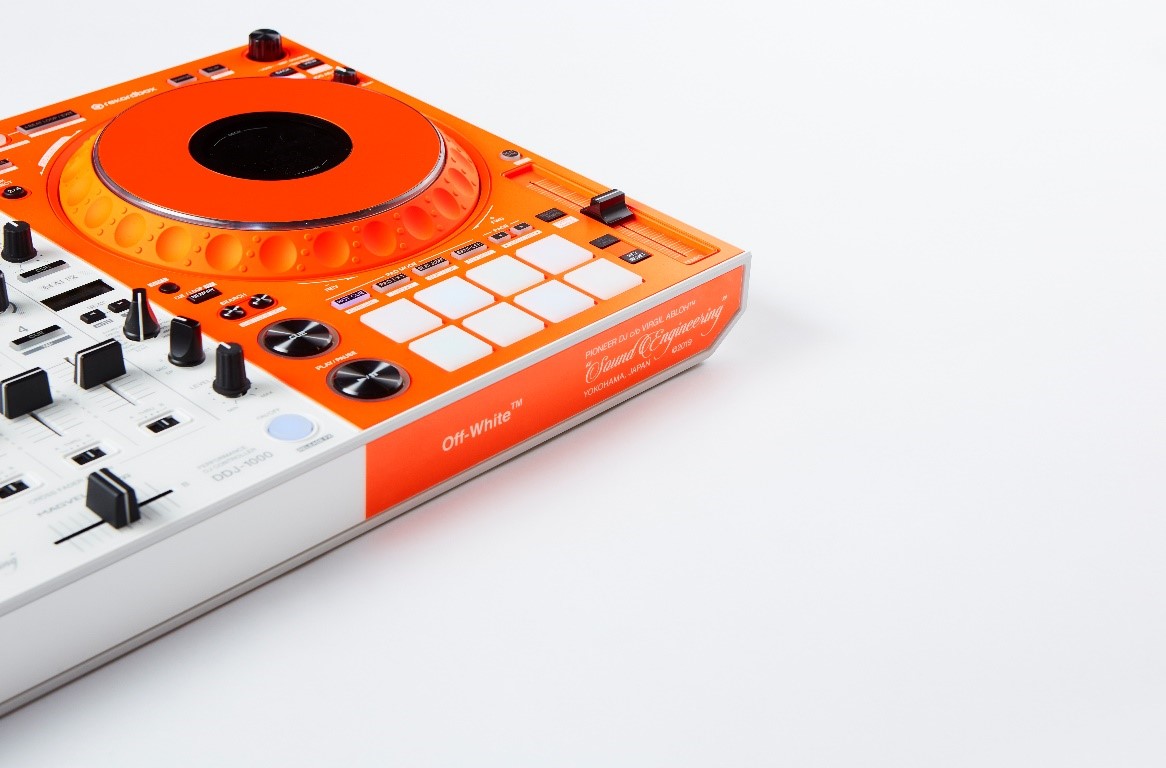 About the Pioneer DJ c/o Virgil Abloh™ Collaboration Project
In 2019, Pioneer DJ and Virgil Abloh collaborated on the Pioneer DJ c/o Virgil Abloh™ project, creating the "Orange" CDJ-2000NXS2, the "White" CDJ-2000NXS2, and the DDJ-1000-OW coloring of the bright fluorescent orange and matte white adopted in the "White" DJM-900NXS2.
"Orange" CDJ-2000NXS2 (not for sale)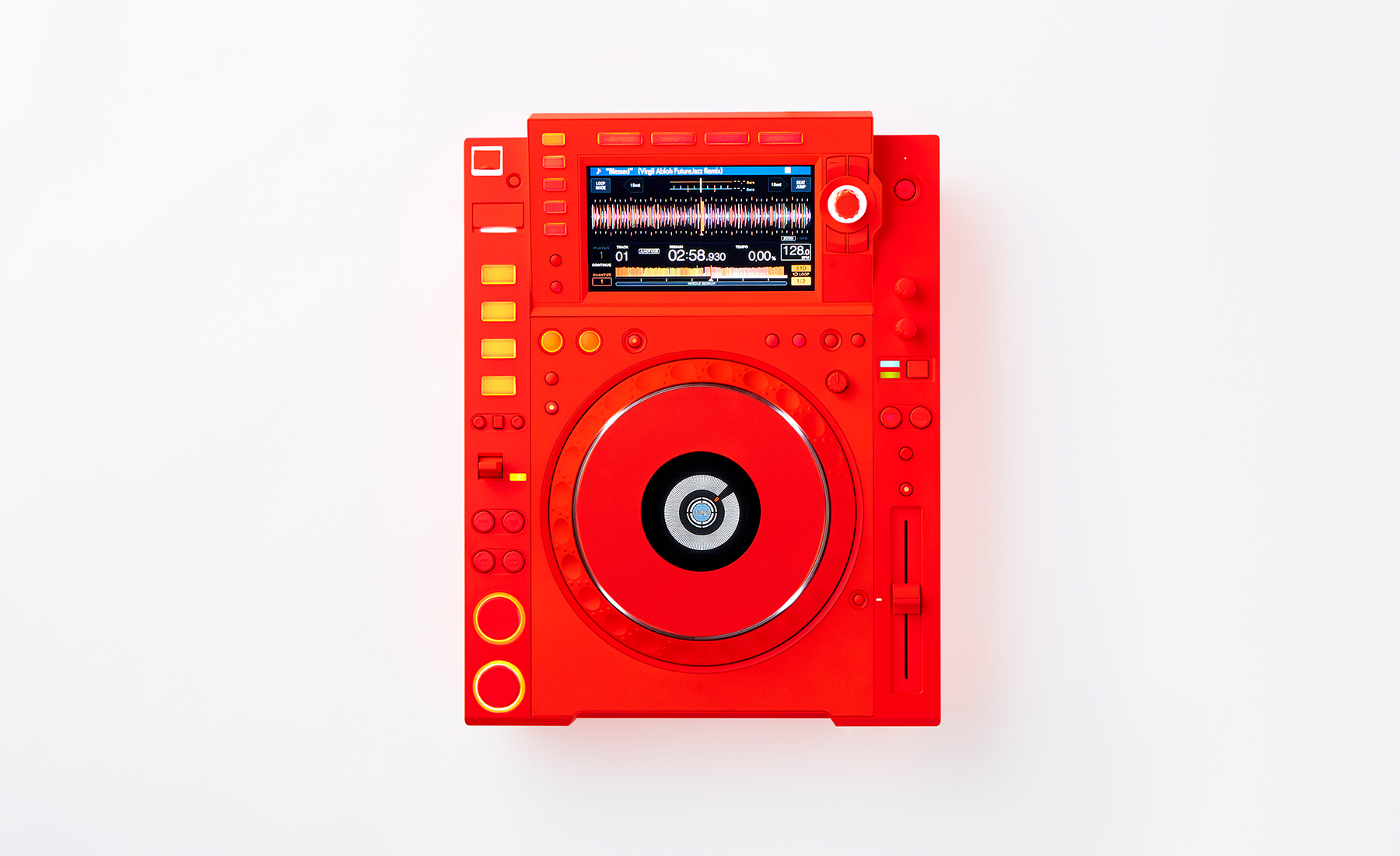 "White" CDJ-2000NXS2 (not for sale)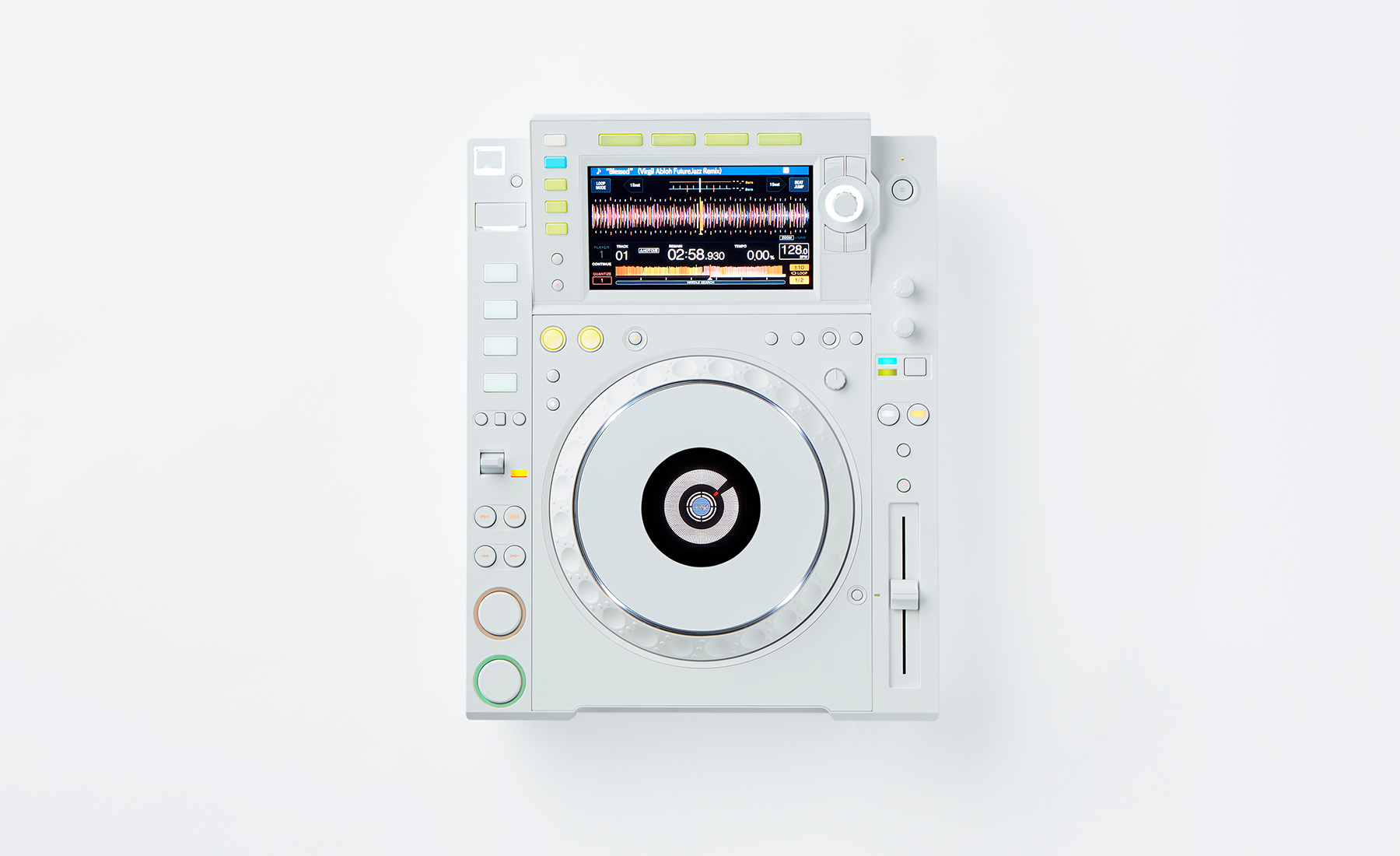 "White" DJM-900NXS2 (not for sale)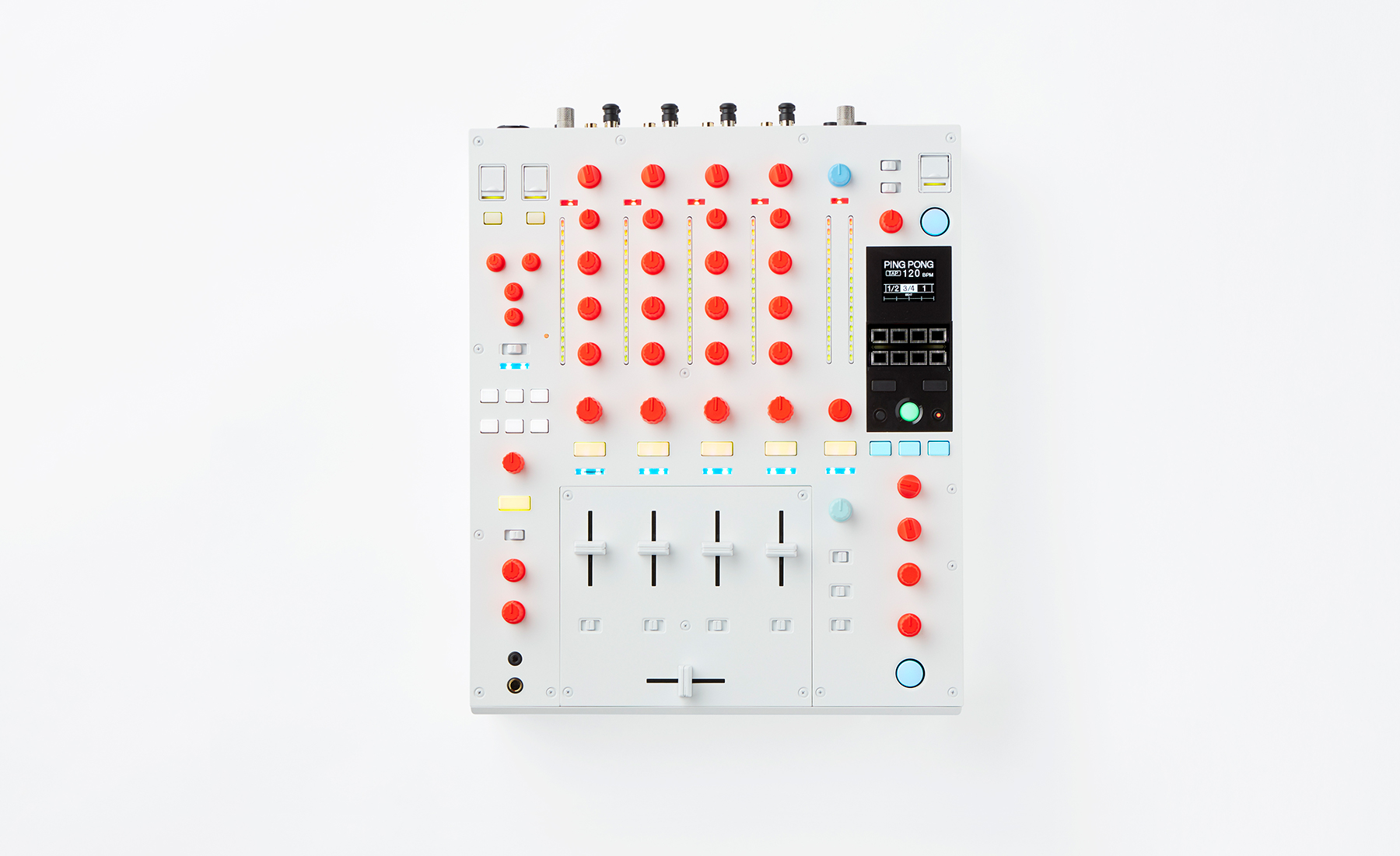 About the Pioneer DJ c/o Off-White™ capsule collection
The Pioneer DJ c/o Off-White™ capsule collection features clothing including tees, hoodies, and a coach jacket. Accessories include two fanny packs, marked by the iconic "SOUND ENGINEERING" logo. All the items of the capsule are marked with silk-screen printing graphics and fluorescent green ink. The inspiration for the design came from the technical files that describe the internal structure of the DJ controller. The collection is made in cotton canvas and the jacket is distinguished also by a particular vintage treatment that gives the jacket a more vintage and refined mood.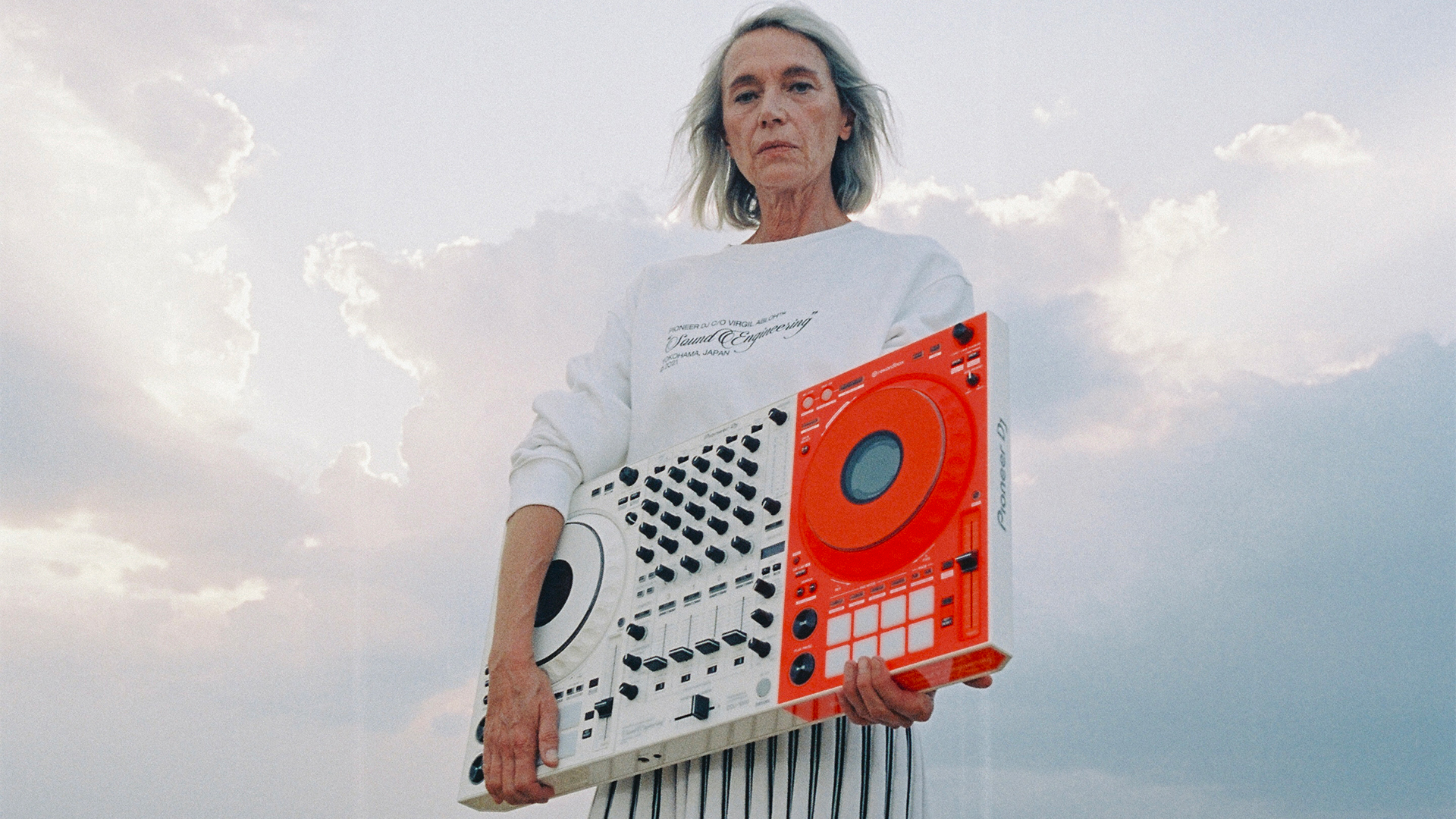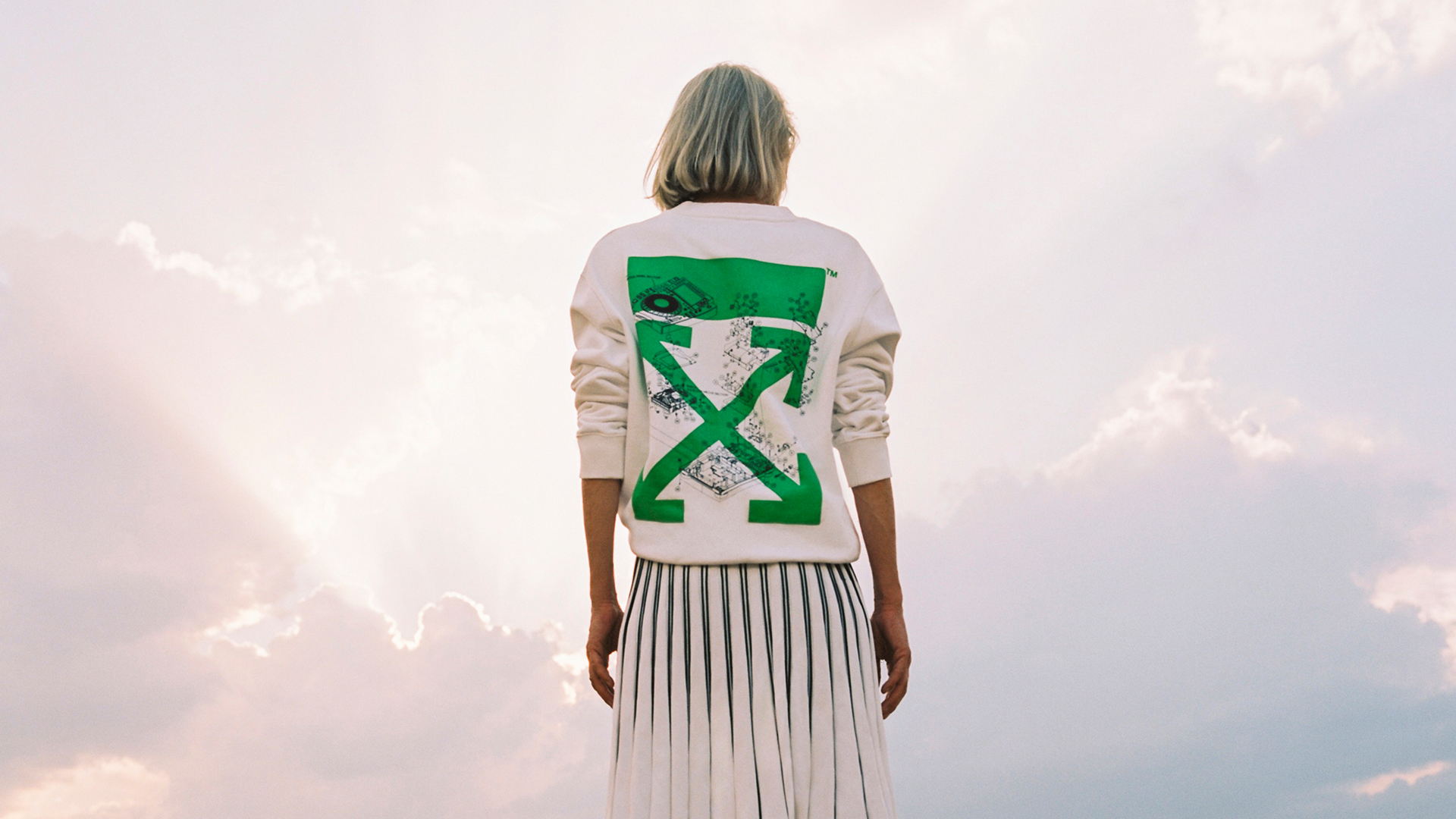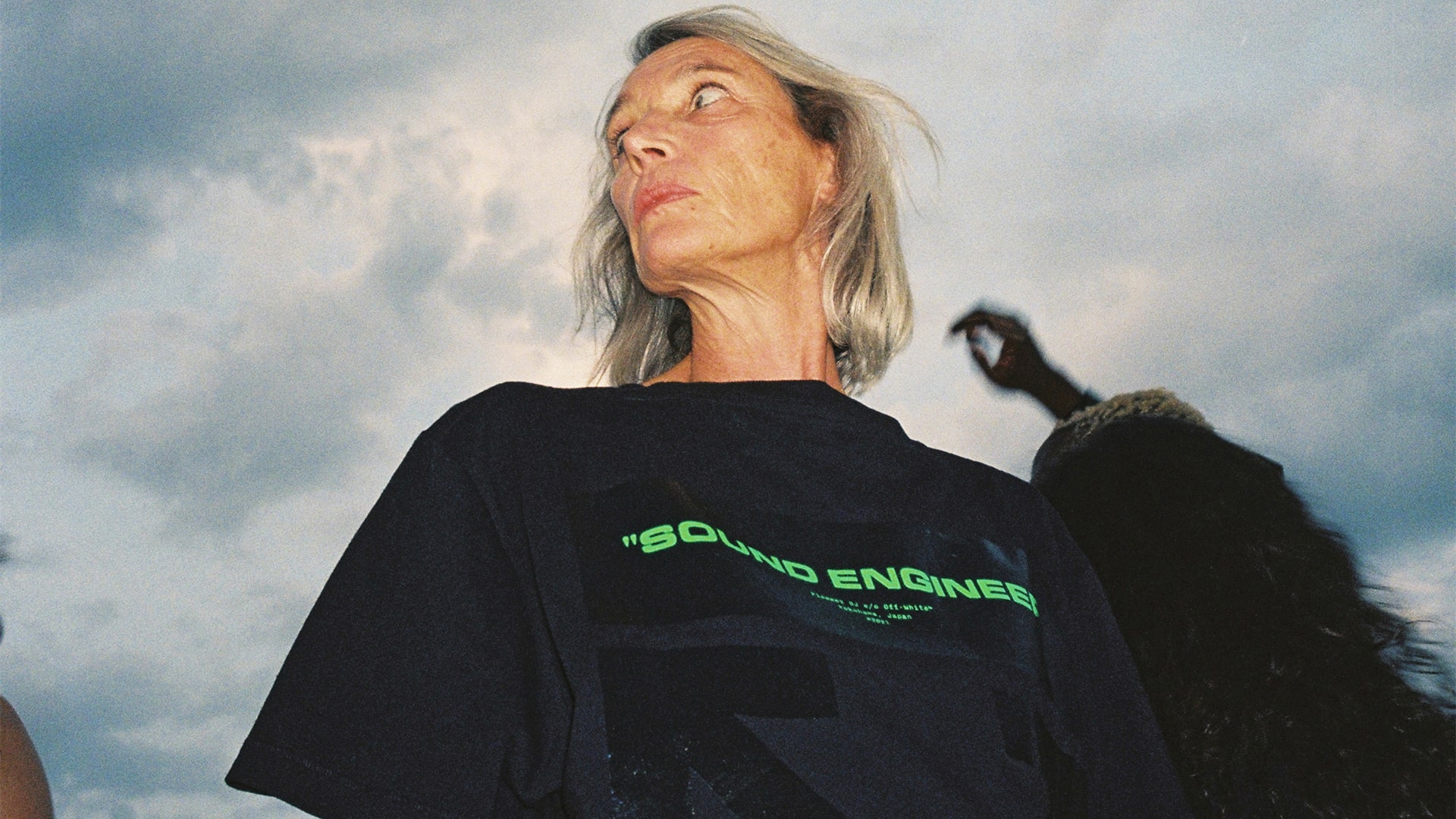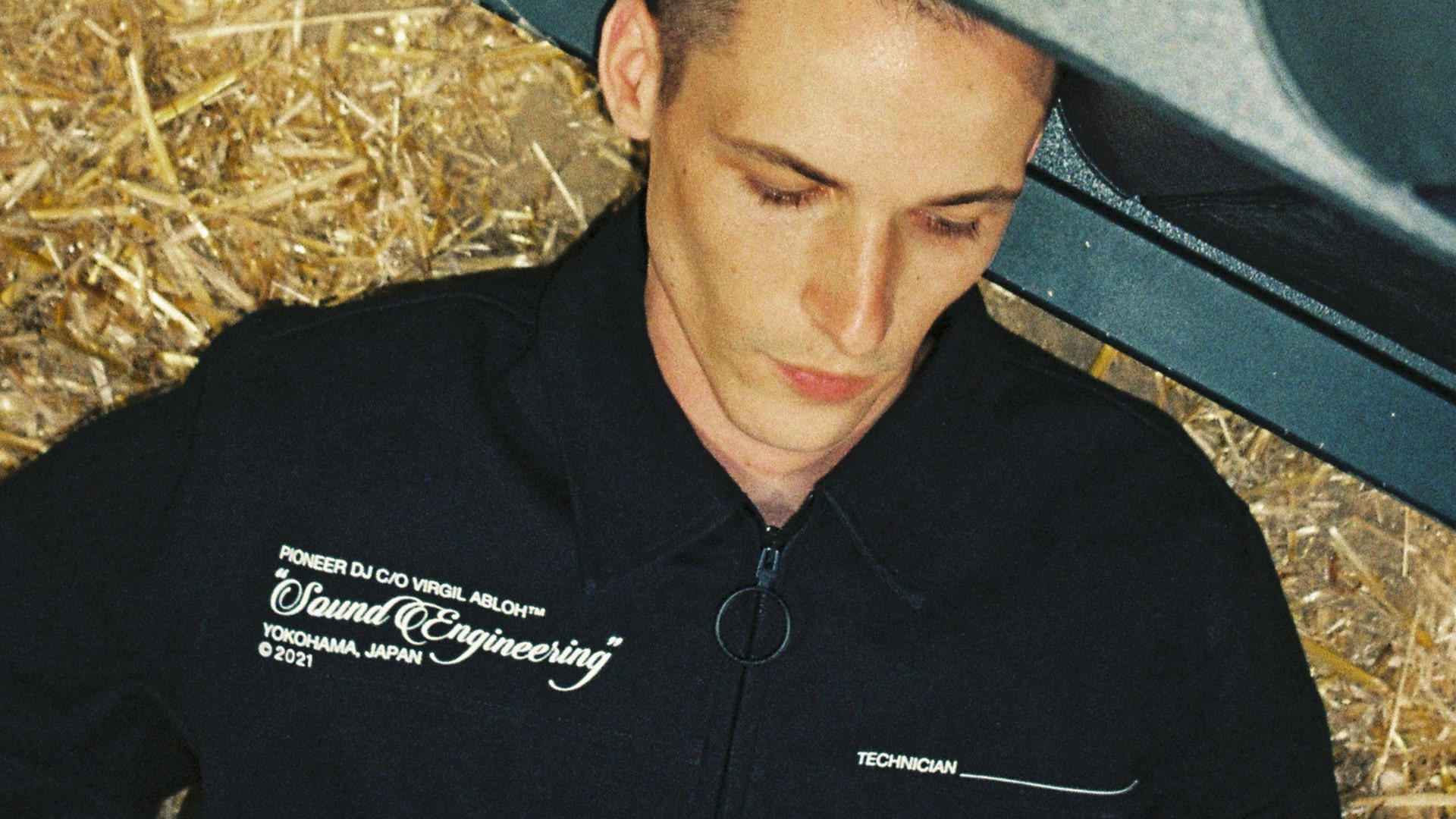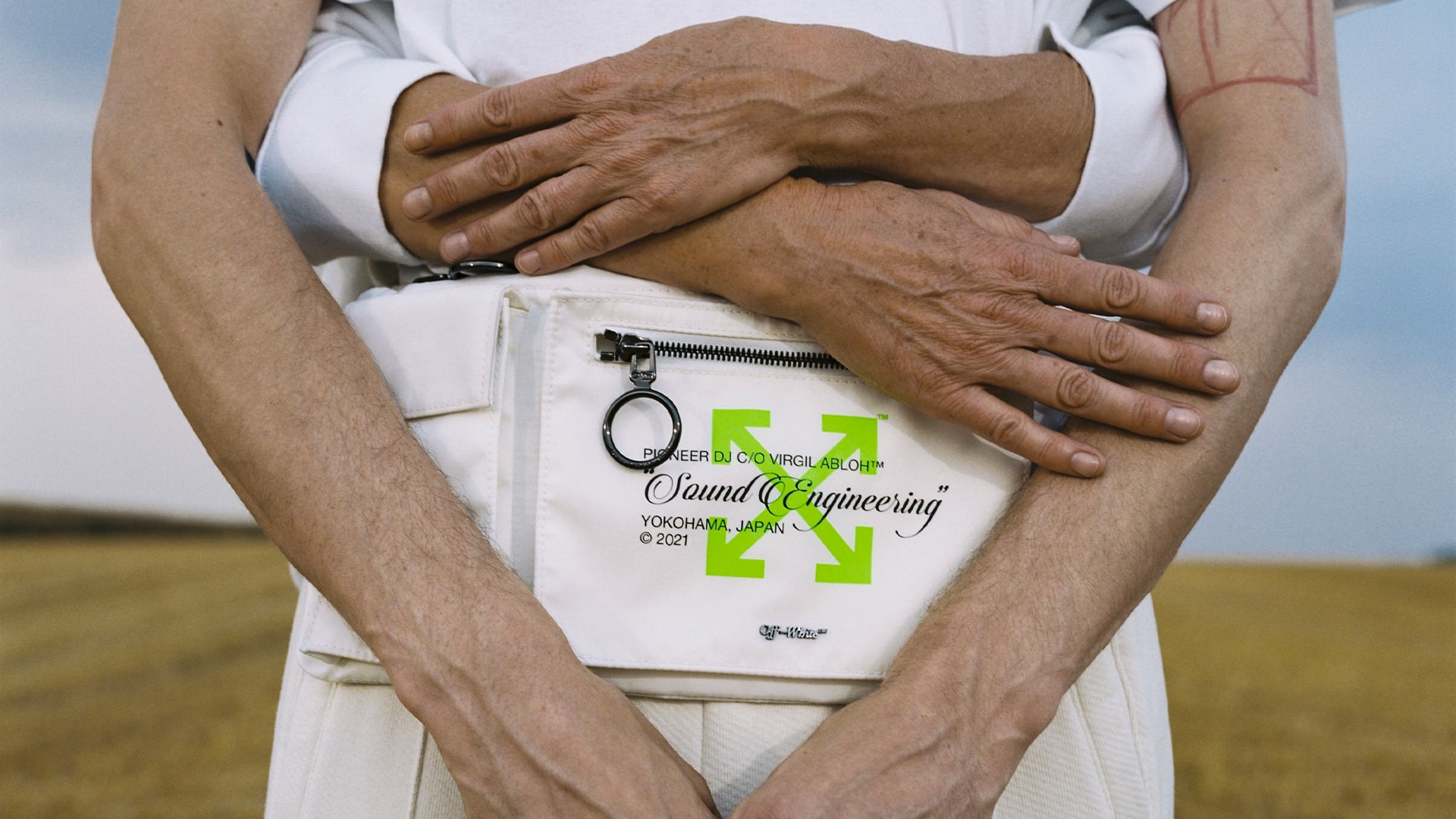 Pioneer DJ c/o Off-White™ will be available at Off-White online, Farfetch.com, and select Off-White™ monobrand stores worldwide.
About Off-White™
Established in 2013, Off-White™ is defining the grey area between black and white as a color. Under the brand name, seasonal collections of men's and women's clothing, objects, furniture, and publications are articulating a current culture vision. Collections embedded in a recurrent back story with an emphasis on creating garments that have an identity by design. With a design studio based in Milan, Italy the label harnesses the history and craftsmanship within the country yet offers a global perspective in terms of design and trends. With a clear vision of splicing the reality of how clothes are worn and the artistic expression of high-fashion, creative director and designer Virgil Abloh explores concepts in the realm of youth culture in the contemporary context.
DDJ-1000-OW Specifications
Frequency
20 Hz to 20 kHz (LINE)
S/N ratio
112 dB (USB)
Total Harmonic Distortion
0.002% (USB - MASTER1)
Inputs
LINE/PHONO x 2 (RCA)
LINE x 2 (RCA)
MIC x 2 (XLR & 1/4-inch TRS jack x 1, 1/4-inch TRS jack x 1)
Outputs
MASTER x 2(XLR x 1, RCA x 1)
BOOTH OUT x 1(1/4-inch TRS jack)
PHONES x 2 (1/4-inch stereo jack x 1, 3.5-mm stereo mini-jack x 1)

USB
USB (Type B) x 2
Power Supply
DC 12 V
Power Consumption
DC 12 V, 2 A
Maximum Dimensions
708.0 x 361.4 x 73.4 mm / 27.9" x 14.2" x 2.9" (W x D x H)
Weight
6.0 kg / 13.5 lbs.
Accessories

AC adaptor
Power cord
USB cable
Quick start guide
Warranty
Visit the official rekordbox website for the software's specifications.