21 sierpnia, 2018
Free inspection and repair – DDJ-SX3 controller
We regret to announce that we've discovered a problem with some of our DDJ-SX3 controllers. If you own this product, we apologise for any trouble this may have caused you. Please read on for details about the issue and, if necessary, to arrange your free inspection and repair.
We've identified an issue in some DDJ-SX3 controllers which can cause the audio output to freeze or make all the unit's LED lights switch off.
All affected DDJ-SX3 controllers will be examined and repaired free of charge at an authorised Pioneer DJ repair centre.
Find out how to tell if your controller is affected by this issue, plus details of how to contact us, below.
We'd like to thank you for your continued support for our products and we're sorry for the inconvenience caused by this issue.
Affected model
DDJ-SX3 performance DJ controller
How to identify the affected model
Use the packing box and actual product to check if your controller is affected.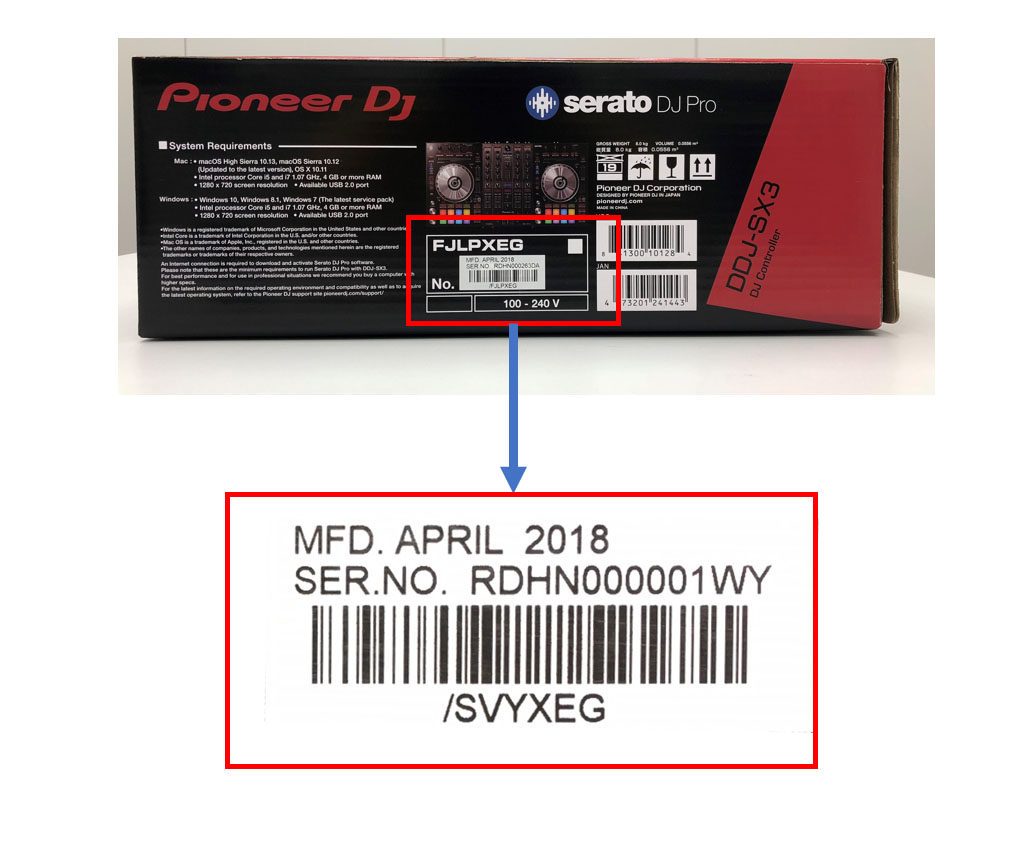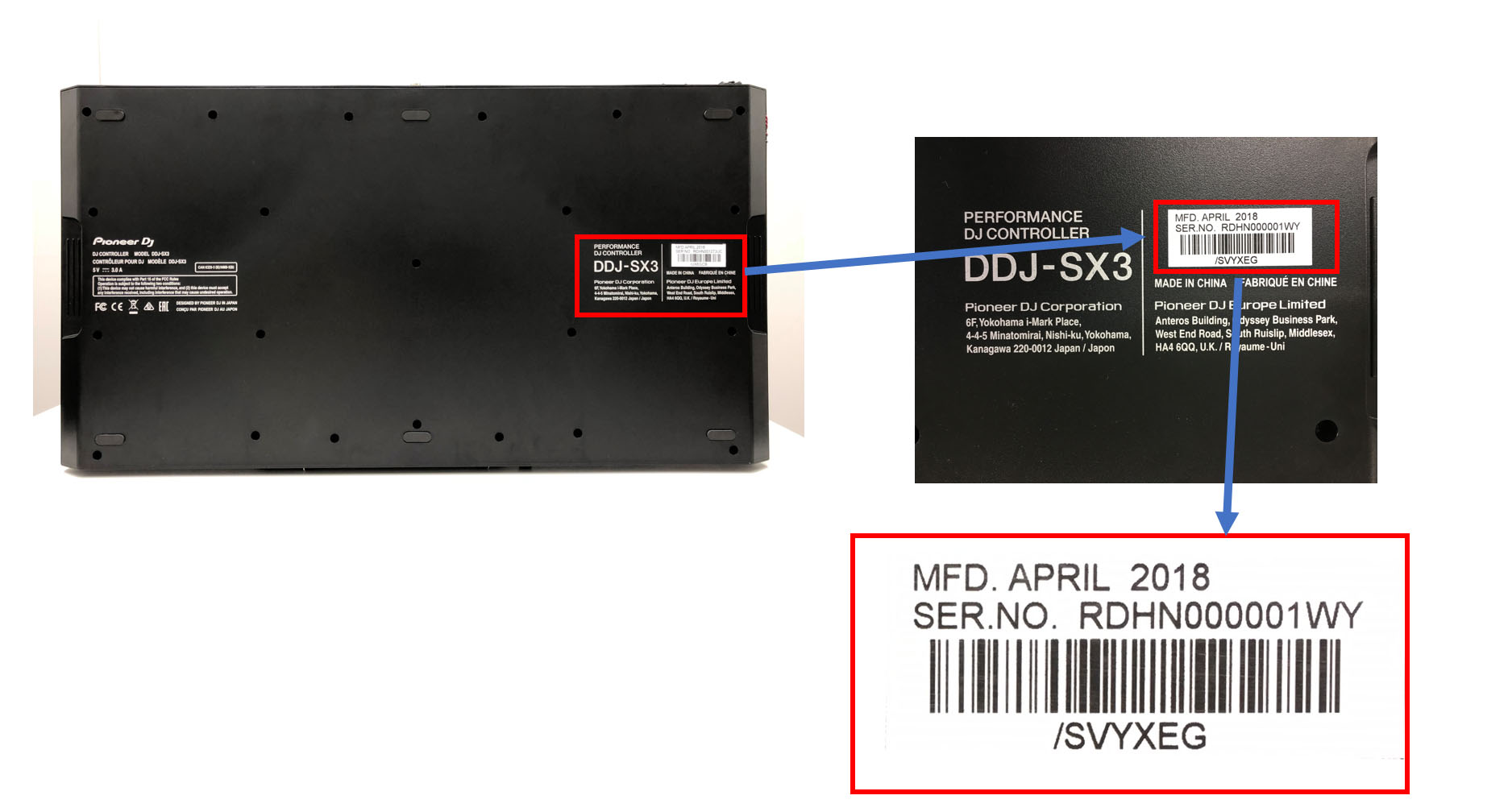 The affected units do not have a black dot beside the bar code, below the serial number on the box and the product itself. If your box looks like this, please contact us via the phone number or web address below.
If your barcode has a black dot beside it, your controller isn't affected so no repair is needed.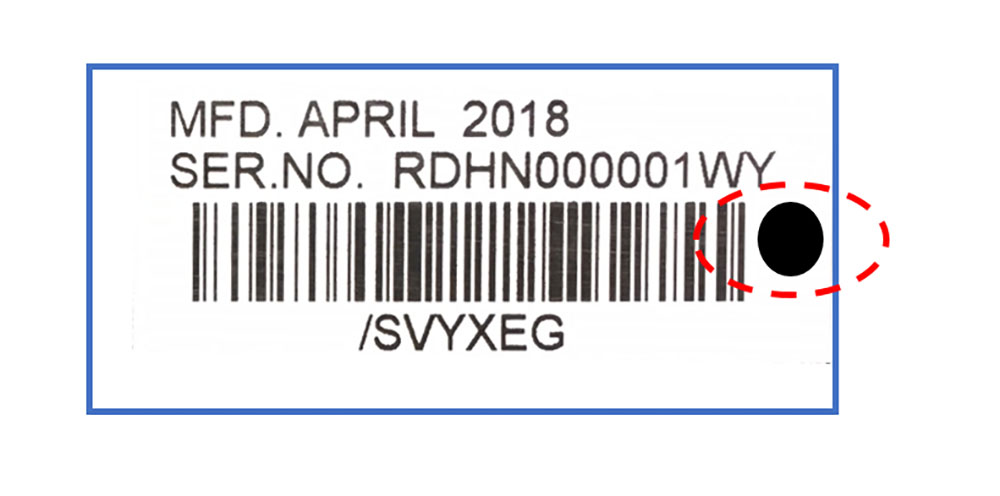 Arrange your free inspection and repair
Please contact the Warranty and Service team via the relevant number below or visit pioneerdj.com/en/support/contact/.