If you're just starting out on the decks, an online DJ course could be a cheap, effective, time-saving way to develop your skills. But with all the options available, it's hard to know which tutor or school will be right for your needs. And with so many different avenues to becoming a DJ, there's no universal starting point.
Do you need to develop your understanding of music theory? Which DJ schools will teach you how to beatmatch? Where can you learn to DJ with vinyl? Should you buy equipment to begin learning and if so, which model of performance hardware is best for new DJs?
To point you in the right direction, here are a few of the online programs available.
Learn how to DJ for free
Everybody knows that YouTube has an abundance of tutorials – some are good, some aren't. If you're practicing on our gear, you can find a range of instructional playlists on our YouTube channel dedicated to teaching you about our rekordbox dj software, as well as our entry-level and professional equipment.
You can also learn from high-quality content creators on YouTube. Take a look at DJcity's channel for great how-tos by Mojaxx and DJ TLM, and be sure to check out ellaskins and Carlo Atendido. They've all built a backlog of videos that can help you with everything from basic music theory to tips and tricks that will enhance even an advanced DJ's arsenal.
And when you have questions, you'll find plenty of communities and forums, including our own, ready to give you more information.
Learn to DJ on your phone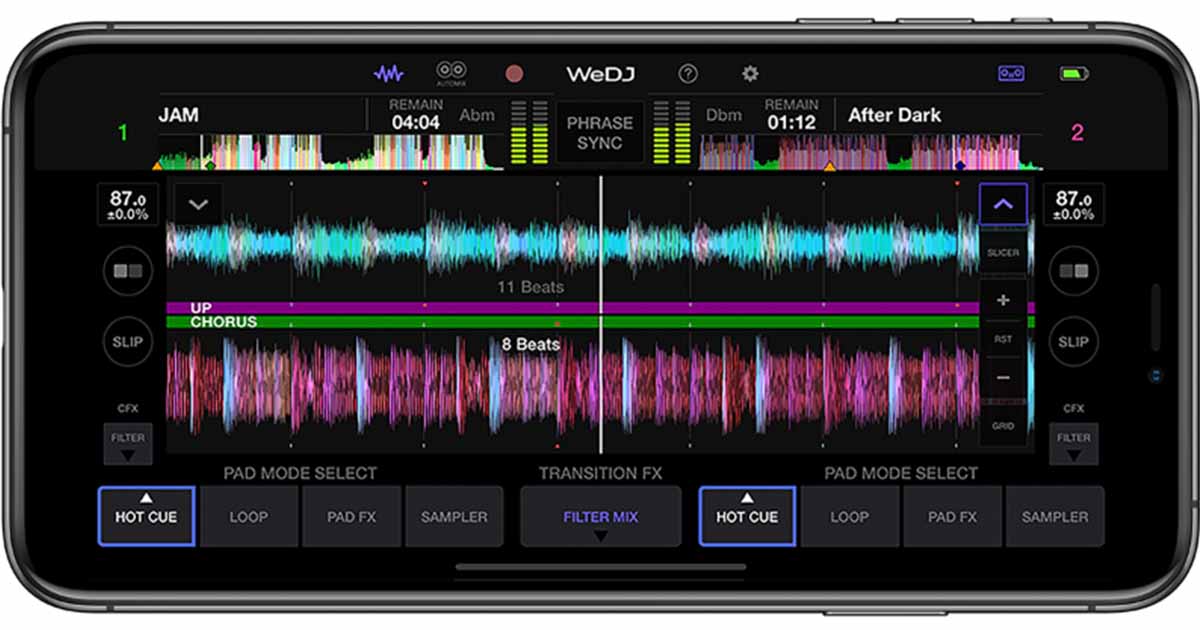 Begin to mix and get comfortable with the layout of DJ gear and software via your smartphone.
Our WeDJ app mimics some of the traits of our DJ hardware. Not only will it help you begin mixing, but you can also make your tracks unique with Hot Cues, loops, Pad FX, Transition FX (currently available on WeDJ for iPhone), and Combo FX.
Plus, you'll easily progress to using decks because WeDJ for iPhone is compatible with our DDJ-200 smart DJ controller. One of our best pieces of DJ equipment for beginners, this affordable controller is compatible with a range of different apps, including edjing Mix and djay, which means you'll be able to mix music from streaming platforms or your own library.
To get started, simply connect your smartphone to the controller and WeDJ for iPhone's Pop-Hint and Tutorial features will show you how to DJ with the hardware. Its range of connection options mean you can experiment with different DJ setups for beginners.
rekordbox dj Tutorial feature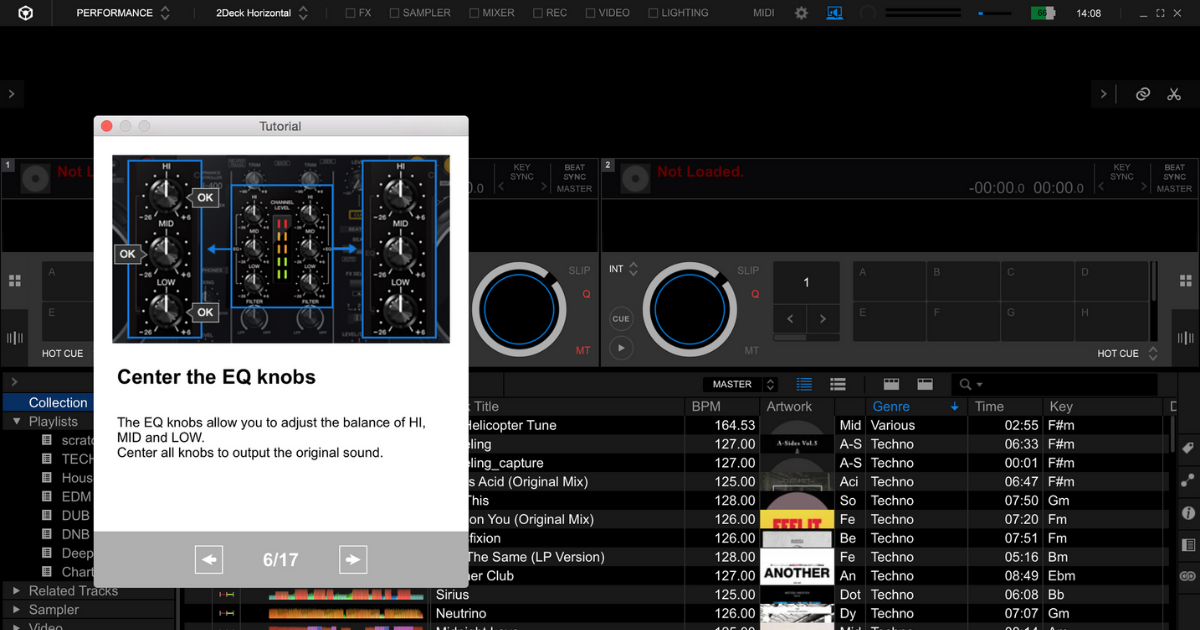 Want to start mixing music like the pros with a PC/Mac? Try our DDJ-400 2-channel DJ controller. This hugely popular deck comes with a dedicated rekordbox dj Tutorial feature to help you start mixing straight out of the box. The software will walk you through the setup, explain what each function does and show you how to mix a couple of tracks together. Like the DDJ-200, the deck features a club-standard layout so professional gear will feel natural to use when you're ready to progress.
From there, you can develop your skills with our dedicated DDJ-400 mixing tutorials. Check them out.
Virtual DJ schools
If you want to be able to interact with a tutor and share ideas with fellow students, look for a DJ academy or online DJ school. From Udemy to DigitalDJTips, there are plenty of in-depth programs around. Here are three highlights.
Digital DJ Tips

With over 20,000 students (and a popular course specifically for rekordbox), Digital DJ Tips was a pioneer of online DJ training. It's also the company behind the Amazon best-selling book on DJing, 'Rock The Dancefloor!' Students who join their online courses get immediate access to private groups for tutor support and fellow student accountability, as well as unique monthly 'virtual classroom' live coaching sessions. Digital DJ Tips teaches club DJing, music production, scratch/performance DJing and wedding/event DJing.

Crossfader

When you sign up to one of Crossfader's courses, you'll join their online DJ community and be able to speak directly to your tutor via email. Along with that, you'll have unlimited access to the school's range of video tutorials. All of the clips are filmed from above which makes it easy to follow along. They'll teach you everything from beatmatching to scratching, and you'll learn how to DJ with our rekordbox music management software. Their goal is to make you confident enough to play at parties and clubs by the end of your lessons.

Point Blank Music School

Voted 'Best Music Production School' by the readers of DJ Mag, Point Blank have classes designed to help both intermediate and beginner DJs mix and create music. With their help, you can develop punchy, professional-sounding mixes and piece together tunes from scratch. You'll learn from expert instructors and receive access to a community of fellow DJs and producers to start building your global DJ network. Offering a wide range of courses, they aim to guide you to the electronic music career of your choice.